Our prediction on Unsworth energy sell off 'report' was a bullseye
Mood:
d'oh
Topic: nsw govt
We wrote about the majority hand picked Unsworth Committee being a fix for the Iemma- Costa sale agenda 2 months back.
Monday, 21 January 2008 NSW Energy privatisation: Trusties on new committee make it a sell off stack?
Mood: incredulous
Topic: nsw govt
Sure enough, with the three unionists being hung out by the 2 cynical bureacrats Kruk and Richmond, then add backbench ALP Right machine stooges like Daley and Whan. That's already 4 versus 3.
Then Angel already badly compromised as explained below leaves welfarist Harry Herbert with his begging bowl, needy for support for the MSIR in Kings Cross and essentially irrelevant to the big politics.5 or maybe 6 to 3.
As Bernie Banton pointed out in the great asbestos struggle, it was the unions who helped out when no one else did. And so its left with them again to put spiv ALP back on their heels, if at all.
It's all been a Sussex St machine sleaze to dupe the Big Media if at all possible. Thankfully not all is captured reportage as here:
10 March 2008 Sparks ahead as power report splits Labor - National - smh.com.au
Which corroborates our own dismal view of the ALP machine grasp right into the heart of the formal green movement in NSW in the form of Jeff Angel, that Milo Dunphy so greatly feared:
Thursday, 16 August 2007

Is Jeff Angel an ALP collaborator in environmental destruction?


Mood:

don't ask

Topic: nsw govt
A specific case study is detailed here:
15/3/04...The dirty Lake Cowal cyanide gold mine trust terms discussed here in 'Lake Cowal and real politik of mining decisions under Carr govt'
and similarly
1998-2008 Lake Cowal scandal in Central NSW,$6M slush fund for select green groups, cyanide leaching for gold, pit as deep as Centrepoint Tower is high. Globally on average 79 tonnes of waste is produced for every ounce of gold. More info and links here
Another shocker back in 1997 was Angel shepherding the racist 'biobanking' developer/land clearer concept past native title/Racial Discrimination Act concerns as if these just didn't matter. This writer was seriously angry about that as explained here:
'bio banking initative' in 1997 with a decidely racist native title extinguishment agenda ,and other ineffectual native vegetation land clearing policy
This trusty role of Angel (our description) has been a subject of ongoing comment by veteran Alex Mitchell on crikey.com.au such as this on Tuesday:
Veteran greenie shocks with NSW private power support 11 March 08
Once reader/blogger says Angel was 'suckered' but sadly this is contrary to all experience and our determined whistle blowing, at great cost too:
Tom McLoughlin Says:
March 12, 2008 at 7:38 pm

Alas, Jeff is no sucker, my sincere belief is he is a suck up - and that's my view as a solicitor in NSW with plenty of back up. Greenpeace on the other hand are likely duped, being far less cynical, genuinely financially independent and either youthful inexperience on the vagaries of this complex policy debate or reassured (falsely) by a VERY experienced NGO operative in Jeff Angel. Too tricky to belong in the green movement if you ask me.

Never forget Jeff was in the foyer outside Carr's personal office in 96 and was told by the upbeat staffers they had a plan to 'do a Telstra' and set up a $450M green fund with the revenue from the public's natural monopoly, which will always turn a healthy profit. Which of course implied Big Jeff to get a cut of that action and greater status for a green blessing.

The ALP Right have always said "we can work with Jeff". Given what we know of the rotten ALP machine this is no compliment.

Self interest and self aggrandisement of Jeff at the helm of good ship TEC is the agenda, always has been, and why my friend and mentor Milo Dunphy, TEC founder, never trusted him even as his co-director (a status which itself was a manipulative impertinece). Nor do I trust him, since at least 1996 on a raft of policy issues. His career is littered with busted or disillusioned mid level idealist campaigners sold short in trade offs of political capital that Jeff never built or earned. Carl Drury (Snowy River), Frank Miller (Goulburn landfill), myself and ChipStop network on the Eden chipmill, Traditional Owner Neville Williams/Benny Zable/Ian Cohen/Ruth Rosenhek re Lake Cowal cyanide pit mine, Dr John Kaye of the Greens over the Unsworth report. As I have said to angsty Dr Kaye, get in line John.

Angel says the energy sector already operates like private industry. I heard him on ABC radio. This is demonstrably false regarding say level of unionism, govt power to control universal service obligations and pricing for poor folks. It also totally ignores that market failure has delivered us the climate threat. Who in their right mind thinks the capitalist market will not cheat on the solutions? As I like to say WW2 was not resolved by leaving it to market forces, for God sake.

Fact is Jeff should be working INSIDE the ALP Right government.

By the way why did the ALP pay off TEC to fund the Green Games Watch in 95-96 (Faulkner as federal environment minister)? Because in 92 in the bid document no less the SOCOG cheated by fraudulently claimed two green groups endorsed the green bid - TEC and NSW Nature Conservation Council. Rather than stand against public popularity for the Games, these two groups took the pound of flesh instead. But all it achieved really was to confuse the hard hitting agenda of Greenpeace who were the real architects of the green bid - to clean up a world scale [dioxin] pollution problem at Homebush - still there under the cap, still in the fish too.
More chapter and verse here:
spin regarding unresolved dioxin threat at Homebush Bay via splitting tactic of govt funded Green Games Watch 2000 versus Greenpeace
greenwash of Lake Cowal cyanide mine with a $6M green fund for collaborating peak green groups
Here are a swathe of recent articles about the big sell off agenda, with the pro Work Choices, anti union Big Press predictably editorialising for the sell off agenda, while journalists like Hildebrand at the Telegraph, and West at the Herald provide critical balance to other moderately centre right leaning Salusinszky (Australian) and Benson (Telegraph):
- Sparks ahead as power report splits Labor - National - smh.com.au West 10 March 08

- Thumbs up for power privatisation, Salusinszky The Australian p31, 8-9/3/08 (offline)

- Power stations want permits to pollute Wilkinson SMH 6 March 08, relegated to p6

- Public float to clinch power sale 6 March 08, pushed to page 1

- Power changes hands | The Australian 3 March 08

- Unions to support Iemma on carve-up | The Australian March 1-2 08

- ALP Left ready to fight Costa - National - smh.com.au 29 Feb 08 West

- Private power 'cheaper' | The Australian 29 Feb 08

- Power to the people | The Australian 'Victoria proves privatising energy benefits consumers' 29 Feb 08 editorial

- Clever use of debt enriches debtors - On Line Opinion - 28/2/2008 Nicholas Gruen economist, contra sale

- Fire up Morris - or you will really feel the heat, Benson, Telegraph strangely offline p21 27 Feb 08

- MP power backs Premier's enemies | The Daily Telegraph 27 Feb 08

- What do we want? Secure power supplies - Editorial - Opinion - smh ... editorial 27 Feb 08

- Power industry seeks $100b investment 27 Feb 08, Wilkinson/Cubby SMH (strangely offline, with minor significant correction listed instead)

- Now even their own MPs are revolting - National - smh.com.au p1 SMH27 Feb 08 West, Clennell, Robins

- Iemma to push through power sale | The Australian 26 Feb 08 (Brad Norrington)

- Let there be light through regulation, not ownership - Opinion - Home Treasurer Costa, Herald opinion page 26 Feb 08

- Union sell-off protest, but Costa powers on - National - smh.com.au West, 26 Feb 08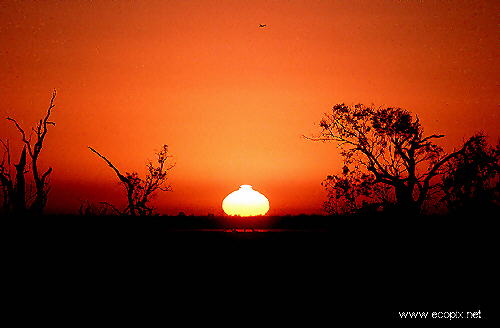 Posted by editor at 8:38 PM NZT
Updated: Thursday, 13 March 2008 9:03 AM NZT